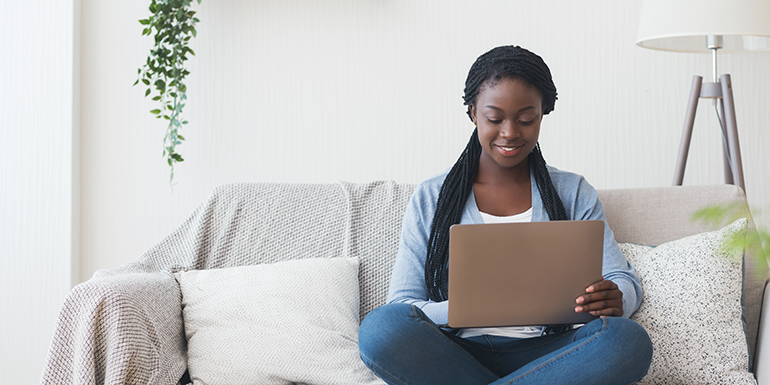 Medical societies and patient foundations are playing an important role in the fight against COVID-19. They are adapting their registries to collect, analyze, and share data about the virus and its impact on patients, physicians, and other caregivers.
We recently helped two of our customers – Conquering CHD and the Palliative Care Quality Collaborative (PCQC) – launch secure, open-access surveys to collect information from those affected by COVID-19 and learn from it.
Using Patient-Sourced Data to Understand COVID-19 and Congenital Heart Disease (CHD)
Our partners at Conquering CHD (formerly Pediatric Congenital Heart Association) have launched a new platform to improve understanding of the impact of COVID-19 on people with congenital heart disease (CHD).
InformCHD, a patient-reported database, will collect information directly from people with congenital heart disease who are potentially at risk for severe complications related to COVID-19. The patient-reported data will be collected via a secure, publicly available survey and will be centralized in a longitudinal database. InformCHD will allow the community to learn more than traditional mechanisms would allow by gathering information over time.
All persons with congenital heart disease (or their caregivers) can participate in this learning and research opportunity, regardless of their age or type of CHD. The information collected will not answer everyone's questions about CHD and COVID-19, but it will help Conquering CHD begin to gather, analyze, and disseminate information specific to the congenital heart community, both now and in the future.
Go to the InformCHD website to get involved or learn more.
InformCHD COVID-19 Patient Survey Design
After learning from the Centers for Disease Control (CDC) that there would be limited focus on how COVID-19 would affect patients with congenital heart disease, Conquering CHD knew they needed a near-immediate solution for understanding this population. The InformCHD survey aims to measure the COVID-19 experience for patients who were born with a heart problem and tracks demographics, heart disease condition and surgical history alongside their COVID-19 testing status.
In addition to the infrastructure support and expertise we are providing, Conquering CHD is collaborating with public health experts and CHD providers from across the country in this effort. This survey is unique in several ways. As a result of the collaboration between patients, family members and researchers, this survey underwent several rounds of testing in front of a pilot audience prior to release. It is also the first of its kind in the CHD community, utilizing our capabilities to quickly re-survey a participant to understand how the virus impacts the community over a course of several weeks.
This is research that matters to all of us, and it matters right now. What we are building today will help for decades to come. We are pleased to provide such a timely response to an urgent need.
To learn more or participate in Conquering CHD's survey, visit the InformCHD website.
Understanding COVID-19's Effect on Palliative Care Clinicians
The Palliative Care Quality Collaborative (PCQC) will house the new, unified quality registry for specialty palliative care. PCQC aims to provide palliative care clinicians and programs with actionable information to improve the quality of palliative care delivery.
PCQC has taken quick action in the wake of the COVID-19 crisis as palliative care clinicians and administrators face tremendous uncertainty. This week they launched a brief case report form "to collate experiences of palliative care clinicians in caring for COVID-19 positive, PUI (Person Under Investigation), and recovered patients." They plan to share these experiences with the palliative care community to drive understanding and clarity in the field through continuous learning.
The survey is an international effort, and is free and open to all palliative care programs across the continuum of care. PCQC says they are counting on robust participation and collaboration to help gain a greater understanding of how the pandemic is affecting the specialty.
PCQC provides regularly updated summary information about the reported cases, so the entire palliative care community will have access to this information in a timely manner.
The registry contains only de-identified data, per HIPAA Safe Harbor De-Identification standards, and does not contain any patient or institutional identifiers.
To learn more or participate in PCQC's survey, visit the PCQC COVID-19 webpage.
PCQC COVID-19 Palliative Care Program Survey Design
With the objectives of providing a widely accessible case report and minimizing clinician burden, PCQC created a short web-based case report form that they have shared throughout the palliative care community.
To assist with data capture, PCQC also developed a data collection card for clinicians to populate before entering into the online case report. Links to both resources were emailed directly to thousands of palliative care professionals, posted on websites, and shared on social media platforms. Additional messaging and outreach efforts are underway to reach an even broader audience continually.
To understand the role palliative care is playing in caring for COVID-19 patients, topics covered in the case report include:
Care setting.
Family visitation.
Referring specialty.
Reasons for an initial consult.
Areas of assistance.
Patient characteristics.
Additionally, there is a comment box at the end of the form for clinicians to explain in their own words the challenges, lessons learned, or ethical barriers they encountered while caring for the patient. You can access the form on the PCQC website.