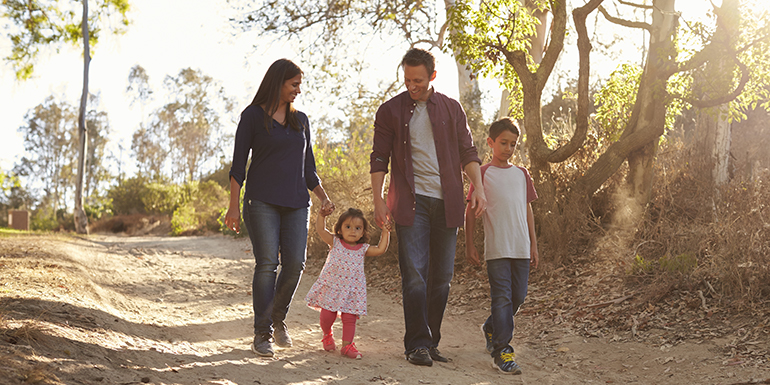 The Centers for Medicare and Medicaid Services (CMS) set up the Merit-based Incentive Payment System (MIPS) program six years ago – in 2017.
If you manage a clinical registry that supports MIPS reporting or if you are a clinician or practice administrator who is responsible to report for MIPS, you know the program has had its ups and downs since it started.
More changes are ahead with the MIPS Value Pathways (MVPs) program, which will kick off in performance period 2022.
We will answer key questions about this new program from CMS so you can prepare your registry and clinicians for what's ahead.
In this post we will cover:
What are MIPS Value Pathways?
Why is there a need for MIPS Value Pathways?
How does the MIPS Value Pathways program work?
How will the MIPS Value Pathways affect clinical registries?
What Are MIPS Value Pathways (MVPs)?
MIPS Value Pathways (MVPs) are a defined set of measures and activities used to meet MIPS reporting requirements. [1] This represents a hybrid approach to measurement, through which clinicians are evaluated on a unified set of measures and improvement activities around a specific condition or specialty, with a focus on including measures that are selected using the "Meaningful Measures" approach.
All MVPs are constructed on a base of population health measures and Promoting Interoperability measures that are applicable to all MIPS Value Pathways. The emphasis on using Promoting Interoperability measures is intended to support the transition to digital quality measures. Unlike traditional MIPS, quality measures must now be linked to related improvement and cost measures, and MVPs are now established through rulemaking.
Why Is There a Need for MVPs?
The Quality Payment Program (QPP) has evolved over its six-year lifespan and has grown increasingly more complex. There has been a call for standardization, simplification, and burden reduction as we move toward value-based care.
Within in the past several years, the number of measures submitted to the MIPS program has increased to the thousands. Also, each pillar of MIPS is siloed, with clinicians able to choose measures and improvement activities unrelated to each other. The lack of in-program coordination has led to difficulties in achieving better health outcomes and lowering costs for patients.
To simplify reporting and reduce burden for clinicians and regulators alike, MVPs are a way to align and connect measures and activities while streamlining the MIPS program. This will result in a reduction in reporting and more of a focus on public health priorities.
Ultimately, the MVP program seeks to be the bridge to alternative payment models by focusing on population health, incorporating the patient voice in measurement, and increasing standardization across measurement. Successful implementation strives to reward high-value clinicians, improve care, and put patients at the center of their care.
How Does the MIPS Value Pathways Program Work?

Historically, MIPS functioned through selection of measures from four pillars:
Quality
Improvement
Electronic Technology Adoption
Cost
Quality measures could come from the more generic MIPS inventory or specialty-specific measures that had been approved through the CMS Qualified Clinical Data Registry (QCDR) program. Key performance indicators were developed through submission of improvement activities. Electronic technology adoption and cost were determined through regulation introduced by the Office of that National Coordinator for Health Information Technology and CMS, respectively. Scoring on these four pillars combined became the assessment for value, except the measures from the pillars were not required to be related.
MVPs reduce the number of measures used in the program by predetermining a set of measures related to a condition or a specialty and incorporate related improvement activities to demonstrate an actionable sequence leading to performance improvement. [1] Requiring all MVPs to be based on population health measures, cost measures and promotion of the use of interoperable data and standards is integral to moving towards population-based healthcare.
MVP development is a collaborative process between registry stewards and CMS. Stewards are required to follow a standard template provided by CMS that includes high-level descriptive information of the candidate MVP, specific quality, cost, and improvement activity measures, the Hospital-Wide 30-Day All-Cause Unplanned Readmission (HWR) measure and the whole suite of Promoting Interoperability measures. [2]
How Will This Impact Registries?
Initially, there will be a small number of MVPs approved through the rulemaking process. This will make the scope of the program very small for the initial 2022 performance year.
These MVPs will address broad-spectrum conditions, such as diabetes and end-stage renal disease. Many clinicians will still need to utilize traditional MIPS or Alternative Payment Models (APMs) to fulfill their reporting requirements. Qualified Clinical Data Registry participation will likely be limited, considering that MVPs give precedence to MIPS measures. [3] This will likely lead to the rejection of MVPs that contain QCDR measures that CMS deems as duplicative.
As the MVP program matures, the assumption is that traditional MIPS will be phased out, which is cause for concern. MVPs are attempting to create a one-size-fits-all approach to performance measurement with fewer specialty-specific, clinically relevant measures and less flexibility to match measures to actual clinical circumstances. This can leave many specialties and sub-specialties in a "measure desert" with few reporting options and no relevant pathway for their field.
Since the MVP program is in its infancy, there is little guidance from CMS on developing and testing MVP pathways and measures. Without concrete information on how MVPs will be graded and selected, this leaves registry stewards and providers wondering how to choose an appropriate pathway.
We can assume that approval of MVPs will be more stringent than that of measures in traditional MIPS, so registries will need to adjust workflow to work within the confines of CMS' rulemaking schedule. Also, this potentially creates dual work streams within a registry's workflow. Registries might need to develop an appropriate MVP in addition to maintaining measures for the registry's own quality improvement purposes.
Prepare Your Registry for MVPs with the Our Complete Solution for CMS-Approved QCDRs
ArborMetrix is a leader in accelerating value across healthcare, providing comprehensive support for MIPS reporting for QCDRs and QRs.
We have successfully helped more than 30,000 providers report to CMS via QCDRs, supported several organizations through the annual QCDR self-nomination process, and maintained thousands of measures for our clients. We understand the complexity that MVPs bring to MIPS, and we are prepared to help your registry connect the pieces and develop a comprehensive solution.
If you have questions about MIPS Value Pathways or would like to learn more about our MIPS and QCDR solutions, you can contact me at cprice@arbormetrix.com.