AASLD Selects ArborMetrix for First-ever National Clinical Registry on Improving the Quality of Cirrhosis Care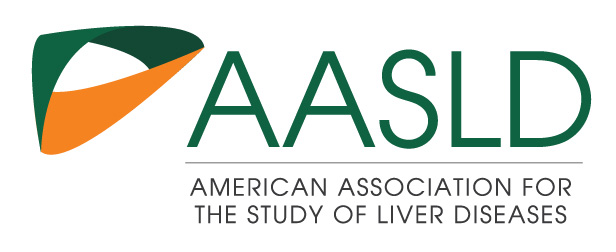 ANN ARBOR, MICH. / March 5, 2019 –
The Cirrhosis Quality Collaborative (CQC), an initiative of the American Association for the Study of Liver Diseases (AASLD), has selected ArborMetrix as its technology and analytics partner to power its clinical data registry of promoting the quality of liver care.
AASLD is the leading organization of scientists and health care professionals dedicated to preventing and curing liver disease. As an international society responsible for all aspects of hepatology, a relatively young discipline, AASLD is at the forefront of advancing and disseminating the science and practice of hepatology. AASLD and members of the CQC aim to promote the quality of liver care, including care of patients with cirrhosis.
Cirrhosis is the end stage of all chronic liver diseases such as alcoholic liver disease, viral hepatitis, fatty liver, and autoimmune liver disease among others. The human and economic burden of cirrhosis has increased substantially in the past 10 years. Annually, cirrhosis accounts for nearly 60,000 deaths in the United States. Liver disease is the second leading cause of digestive disease-related death (after colorectal cancer), and contributes the greatest number of years of potential life lost. Despite improvements in technology and treatments, liver-related mortality has remained relatively unchanged over the last three decades.
"Although efficacious treatments exist for most complications of cirrhosis, a growing body of literature demonstrates that many patients fail to receive proven treatments in clinical practice, which is associated with increased morbidity and resource utilization," said Michael Volk, M.D., one of the Principal Investigators for the CQC. "Given this mismatch between published standards of care and clinical practice in cirrhosis, we are taking steps to narrow this gap by developing a Learning Health Network and disease registry."
The CQC Learning Health Network will be the first-ever repository of patient data, treatment protocols, and evidenced-based practice delivered to clinicians to facilitate the care of their patients with cirrhosis. The registry will include the tracking and capturing of patient outcomes, effects of medicines, clinical decision support, and trend analysis for longitudinal studies.
"AASLD is set to create a valuable resource for preventing and treating liver disease," said Spencer Heaton, M.D., M.B.A., Chief Medical Officer, ArborMetrix. "The CQC Registry is going to be the foundation for identifying and supporting research through enhanced data assets – all to the benefit of those who provide and receive treatment for liver disease and cirrhosis."
About the American Association for the Study of Liver Disease
AASLD is the leading organization of scientists and health care professionals committed to preventing and curing liver disease. We foster research that leads to improved treatment options for millions of liver disease patients. We advance the science and practice of hepatology through educational conferences, training programs, professional publications, and partnerships with government agencies and sister societies.
ArborMetrix
ArborMetrix is the leading provider of healthcare analytics technology and services that improve outcomes, advance research, and demonstrate safety, effectiveness, and value. The ArborMetrix team of healthcare and data science experts help their customers transform meaningful data into high-quality, real-world insights to achieve measurable results.