ArborMetrix Powers HQI2 for Quality Intelligence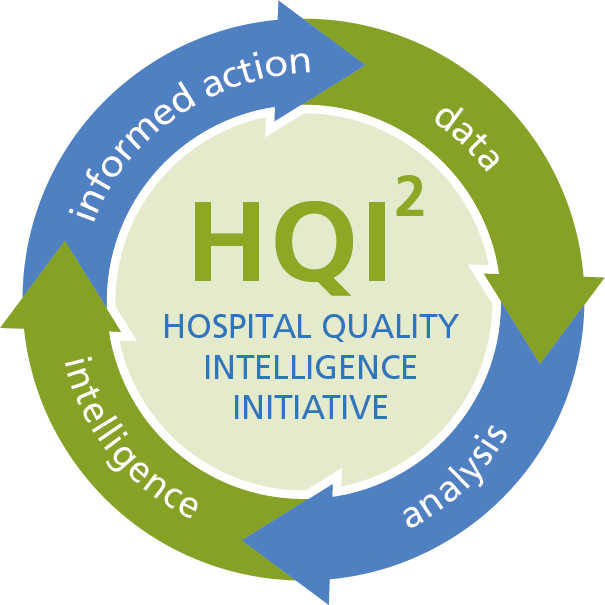 More than 400 hospitals across California will have the opportunity to accelerate quality improvement across the state. California's Hospital Quality Institute (HQI), a national leader in addressing quality improvement issues to improve care, will be starting its first pilot phase of the Hospital Quality Intelligence Initiative (HQI2). HQI2, which is powered by ArborMetrix, will be a one-stop source for all California hospitals to obtain timely, actionable intelligence to drive their quality improvement efforts.
"The vision of the Hospital Quality Intelligence Initiative is now becoming a reality," said Julie Morath, President, HQI. "With the HQI2 first pilot phase, we will transform data into intelligence in ways we have never done before. The ability of the platform to identify opportunities for improvement, while providing significant clinical depth and improving the timeliness of data, will be a catalyst for achieving statewide progress."
HQI2 brings together disparate data sources and integrates them a single statewide quality improvement platform. It aims to help hospitals across California get more out of their existing data and drive informed action to improve care. The HQI2 platform will provide hospitals and health systems with access to reports and benchmarking tools that will fuel improvement using data that is timely, clinically relevant, standardized, and valuable in advancing care.
"With the HQI2 platform, California's Hospital Quality Institute is proving once again to be a leader in promoting and advancing quality," said Kurt Skifstad, Ph.D., Chief Executive Officer, ArborMetrix. "California hospitals – and patients across the state – will benefit from the actionable intelligence within HQI2. The insights it delivers can't be found anywhere else. HQI is providing a uniquely valuable resource."
Reports within the HQI2 platform will show hospital performance over time and provide hospitals with meaningful peer comparisons across the state, by region, and by hospital size, for standardized measures that matter for improving care delivery. By participating in the initiative, hospitals can dig into their opportunities for improvement and reveal valuable actions they can take to make progress.
The cloud-based platform will provide access to risk-adjusted episode quality measures for common acute conditions most affected by hospital quality initiatives, and delivers insights into hospital-acquired conditions, patient safety indicators, and inpatient quality indicators. It will also allow easy drill-down capability in order to determine the underlying drivers of variation and will provide direct access to comparative data.
Hospitals can be among the first to get a look at the HQI2 platform at the American Hospital Association (AHA) Leadership Summit in San Diego, July 27 and 28. ArborMetrix will be showcasing HQI2 at its booth (No. 811) on the exhibit show floor.
For more information, please contact hqianalytics@hqinstitute.org.
‍
About the Hospital Quality Institute
The Hospital Quality Institute (HQI) was established in April 2013 to realize statewide impact of improving patient safety and quality care for all Californians, to accelerate the rate of improvement, and to advance California as a national leader in quality performance. HQI is the 2017 recipient of the Dick Davidson Quality Milestone Award for Allied Association Leadership. The award is given by the AHA to state, regional or metropolitan hospital associations that demonstrate leadership and innovation in quality improvement and contribute to national health care improvement efforts.
Learn more at hqinstitute.org.
Follow HQI on Twitter at Twitter.com/HQInstitute.
Connect with HQI on LinkedIn or Facebook.

For more information, please contact:
Sara Lueders
Director, Marketing and Communications
ArborMetrix
734-661-7944 ext. 7007
slueders@arbormetrix.com
ArborMetrix
ArborMetrix is the leading provider of healthcare analytics technology and services that improve outcomes, advance research, and demonstrate safety, effectiveness, and value. The ArborMetrix team of healthcare and data science experts help their customers transform meaningful data into high-quality, real-world insights to achieve measurable results.