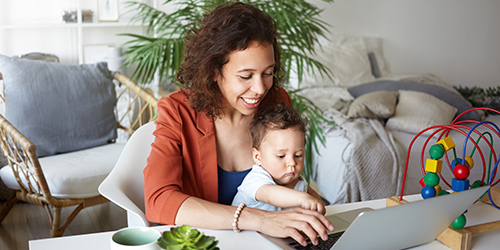 You set goals, outlined plans, and hit milestones. Then 2020 changed – in a big way. Questions came. Priorities shifted. Opportunities emerged.
Despite uncertainty, there are a few things to be sure about:
Registries are essential to our understanding of the direct and indirect effects of the pandemic.
Registries must adapt to address emerging research priorities and questions.
Registries can pivot successfully with the right strategy, technology, and partners.
Successful patient registries are designed to pivot. Flexibility is inherent and technology scales as needs evolve. Consider how the following organizations changed course to address pressing issues and emerging research questions.
The current healthcare landscape: The American Academy of Physical Medicine and Rehabilitation (AAPM&R) is adapting its registry to answer important research questions and track long-term patient outcomes.
The COVID-19 pandemic: The Acute Care Quality Registry quickly adapted its technology to monitor and manage the effects of the pandemic on patients, hospitalists, and health systems.
The national opioid epidemic: The Michigan Surgical Quality Collaborative leveraged its registry to establish evidence-based guidelines, track adherence to those guidelines, and ultimately reduce post-op opioid prescribing by 30% and consumption by 50%.
We shared these examples during a recent webinar, "How to Pivot Your Registry and Meet New Priorities." You can view it on-demand here and read on to learn the steps you can take to ensure your registry is ready to pivot and meet new priorities whenever they arise.
Step 1: Determine the Priorities and Research Questions Your Registry Can Uniquely Answer
Often with a registry, it's tempting to start with the data you can easily collect and then make sense of it all. But this quickly leads to overwhelming data volume with a lack of specificity.
Instead, flip the script and begin with the end in mind. Use this framework and ask yourself the following:
What are your goals and objectives? How have they changed? Which ones are inherently important – no matter what changes have happened?
Clinical guidelines, patient engagement, physician engagement, and research are all timeless goals. But they may require specificity and some shifts. Identifying what's truth and accommodating necessary changes ensures that your registry will still point in your organization's North Star, with a shared set of priorities. Documenting this will help to assess opportunities and minimize distractions, even when those distractions seem monumental.
What output will help you reach these priorities and goals? In other words, your goals should define what's visible in your registry. What do your clinical, scientific, and patient communities need to achieve these aims. The reports, dashboards, workflows, and predictive calculators and tools in your registry should deliver the insights your stakeholders need to take action.
Your registry's outputs drive how the data should be combined and adjusted. This includes your measures and cohorts, peer groups, benchmarks, and more. How will you measure what matters? What elements and assets need to be combined in order to support those measures?
Finally come the data. What individual data elements do you need? How will you collect that data securely, efficiently, and accurately?
This process isn't something to do only once or only during implementation. It is something to document and revisit every time there is a shift in your specialty or practice. Doing this will help ensure that the changes and adjustments to your strategy and registry continually serve both your people and your priorities.
Step 2: Use Trusted Data and Advanced Analytics to Address Critical Issues
Addressing new and emerging health issues requires rapid measurement and quick discoveries.
It involves having the right framework that involves two things:
A comprehensive data collection strategy that ensures you have all the right data.
Advanced registry analytics that help you answer all the right questions.
Registry Data Collection Strategy
Different data sources supply different information to ultimately evaluate a health issue. Most registries rely on clinical data from the EHR. But most data sources – EHR data especially – has inherent limitations. Clinical data alone often doesn't provide all of the information needed to fully understand a health issue.
This means registries that rely on EHR or clinical data alone will have data gaps. Yet solving some of the most intractable issues in healthcare will require innovative methods of blending data to deliver a complete view of a patient population. In fact, multiple studies have shown that nearly 80% of health outcomes are attributed to what happens beyond the walls of a health system.
You can address these gaps with a comprehensive data acquisition strategy that leverages not only at EHR data but also administrative datasets, claims datasets, and governmental datasets. You can also use specialized case report forms, provider and patient surveys, and other methods for collecting patient-sourced data.
Collecting data in which you're able to assess root causes of health issues by having all sorts of associated factors that are at play will also enable you to effectively pursue data-driven interventions to improve outcomes and improve care delivery by our providers.
Advanced Registry Analytics
Once you start collecting data, you need to be able to use it to answer the right questions. Enter advanced analytics.
In healthcare, questions seem endless – especially with any emerging issue or research priority. These questions fall into four common types, and there are specialized analytics to address each.
What happened? Descriptive analytics answers this question by examining data from the past and producing dashboards around trend or benchmarking data. The uses of descriptive analytics can be very limited, especially for healthcare stakeholders who ultimately want to influence health outcomes and have foresight into what might happen in the future.
What is likely to happen next? Predictive analytics answers this question using modeling and forecasting techniques. Predictive analytics can have limitations, as it is based on determining what will happen if all conditions remain the same, and healthcare leaders often want to understand what will happen after novel interventions or actions.
What will the effects be if we take some type of action? Prescriptive analytics answers this question using machine learning and numerous inputs to suggest a course of action. For example, decision support calculators use real-time patient data and prescriptive analytics to determine optimal treatment courses based on expected outcomes and likely complications.
What do we need to explore further? Discovery analytics answers this question using machine learning to analyze raw data, which allows it to determine interconnections, patterns, and outliers that warrant further exploration.
Step 3: Leverage a Flexible Data Infrastructure to Pivot at Any Time
Your new aims, data strategy, and analytics approach can come to life with flexible registry technology and the right registry partner. Modern clinical data registries are designed to evolve as your needs change. Your clinical data registry technology should provide you the ability to:
Ingest data and apply analytics in real time.
Collect new data fields and add new measures.
Rapidly design, build, and distribute patient and provider surveys.
Intelligently make data available and accessible via web-based reports and dashboards.
Each of the organizations below leveraged their flexible registry technology and data infrastructure to be proactive in measuring, monitoring, and addressing the COVID-19 pandemic.
The Right Registry Technology Makes Discovery Possible
The ultimate purpose of a clinical data registry is to accurately observe, measure, and understand the true realities of healthcare today. Emerging questions and issues, along with the complexities of real-world data, make this more challenging. None of this important work comes easy. But, as Galileo once said, "All truths are easy to understand once they are discovered."
When it comes to developing and growing clinical registries that address today's most important questions, the right technology can support this discovery.